Nutrition Response Testing® in Westchester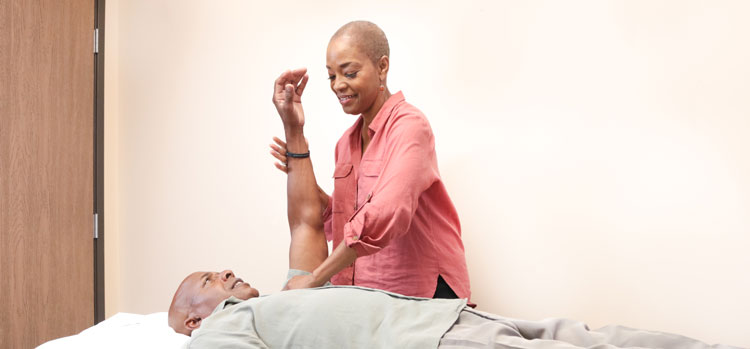 Why should you choose nutrition response testing?
If you are like other people who need our help, then most likely:
You may have one or more chronic conditions that won't go away.
You have visited doctors, or even alternative practitioners, but the results weren't what you hoped or expected.
Your health conditions are significantly affecting your quality of life such as your career, family, and/or personal finances.
You realize that these conditions are probably not going to improve unless the real source of the problem is found and corrected.
---
What is Nutrition Response Testing?
Nutrition Response Testing is a non-invasive system of analyzing the body to determine the underlying causes of ill health.  Nutrition Response Testing analyzes different areas on the surface of the body that relate to the state of health and to the flow of energy in each organ and function of the body.
The procedure is simple and direct, with the body providing all the information and feedback needed.   The feedback is so precise that it opens the door to a safe and lasting recovery, even in cases where everything else has failed.
---
How Does Nutrition Response Testing Work?
Nutrition Response Testing analyzes different areas on the surface of the body. This analysis allows us to test the body's neurological reflexes.  The nervous system's responsibility is to regulate the body's functions for each and every organ, glands, joints, muscles and even scars. As a nutrition response practitioner, a full body scan will be performed to properly assess each of your reflexes. These reflexes are the body's way of telling us what and how your nervous system is performing.
Since we directly use the body for analysis, it is faster and tend to be just as (if not more) accurate then lab test. There are no huge expensive machines, no drugs, and surgery or nasty needles involved.
Following your consultation you will be given the results in a way that you can understand, with a specific designed clinical nutritional program to follow.
OFFICE HOURS
---
Monday
9:00am - 5:00pm

---
Tuesday
9:00am - 5:00pm
---
Wednesday
9:00am - 5:00pm
---
Thursday
9:00am - 5:00pm
---
Friday
9:00am - 5:00pm
---
Saturday
Closed
---
Sunday
Closed